Our Services

Affordable maid delivered to your house to make it sparkling fresh

Cleaning Offices, Retail Stores Medical buildings, and more

Post construction site clean up for home or office in Chcago area
Read More
CALL US 847-679-0732
We are Ravinia Maid Service - a company that provides high quality cleaning in Chicagoland for 25 years. We are well trained and trustworthy. We have been in the industry of home cleaning for a long time and this is what makes our services unmatched. We will clean your house like it was our own. We are experienced, and reliable. We know you have more important things to do with your time and energy so let us -
Ravinia Maid CLEAN your home!
About Us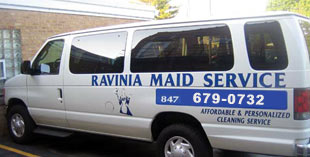 Personalized service, attention to detail and a good reputation combined to give the customers at Ravinia Maid peace of mind and a clean home or business environment. We are serving entire Northern Suburbs of Chicagoland since 1987. We want to to CLEAN YOUR HOUSE SPOTLESS!
Read More