Our Teritory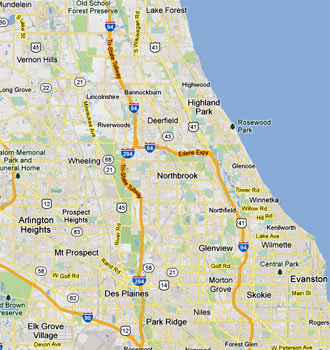 Bannockburn
Buffalo Grove
Deerfield
Des Plaines
Evanston
Glencoe
Glenview
Highland Park
Lake Forest Lincolnshire
Northbrook
Riverwoods
Skokie
Wilmette
Winnetka
Our Reviews
Lee J. Bloch, president and CEO of Bloch Design Group Inc., Glenview, wrote: "I was amazed at the attention to detail. my bathrooms looked as if they had been redecorated because of the shine from the chrome and floors." As chair-man of Trustee's North Suburban Evangelical Free Church in Deerfield, Bloch recommended the services of Ravinia Maid to church officials, as well.
Suzanne Barkley, a Winnetka resident and Kenilworth business owner has been using the services of Ravinia Maid for more than 10 years in both her home and business. " With Ravinia Maids, I never worry about whether or not they will show up, or whether the house will be clean and things left in order" - she wrote in a letter recommending the service Why not join Barkley and Bloch and experience for yourself the pride and commitment to excellence that Ravinia Maid has to serving their clients.
About Us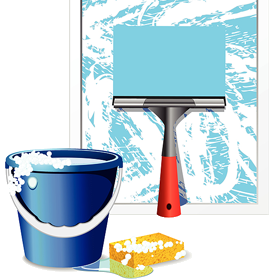 We are serving entire Northern Suburbs of Chicagoland since 1987.

Our drivers deliver the Maids and pick them up on time.

We use your cleaning supplies so as not to contaminate your surroundings with germs or mold from another site.

Our hard workers are not afraid to get down on their hands and knees to do what is necessary, insuring the job is done properly.



FAQ
Q: Who do you send to clean my home?
A: We are licensed by the department of labor or the state of Illinois as an employment agency. a requirement is that we offer bonded and trained individuals to come to your home.
Q: Can I hire your workers directly?
A: Our workers are under contract with our company. We charge a $2,000.00 minimum fee for any direct or indirect client referrals.
Q: Can I reschedule or skip a visit?
A: When changing your schedule please give us a two work-day notice so that we may avoid charging you for the day.
Q: What happens if I'm not happy with the cleaning?
A: Let us know and we'll come back within 24 hours to correct any things we may have missed. It is important, however, that you allocate sufficient cleaning time for your home, so the maid is able to accomplish the expectations you may have for her.
Q: How do I pay for the work?
A: Payment is due at the time of service and can be paid by cash or check (we accept cash for first-time customers).
Q: Do you bring cleaning supplies?
A: Over the years we've found that most of our customers prefer to use their own cleaning supplies. it helps to avoid bringing in contaminants from outside of your home.
Q: How many workers do you send?
A: We offer one person for a six or eight hour day normally. If your home requires more help, two or more workers can be added.